Build your very own digital training center
It's easy with our learning management system,
Learn & Grow!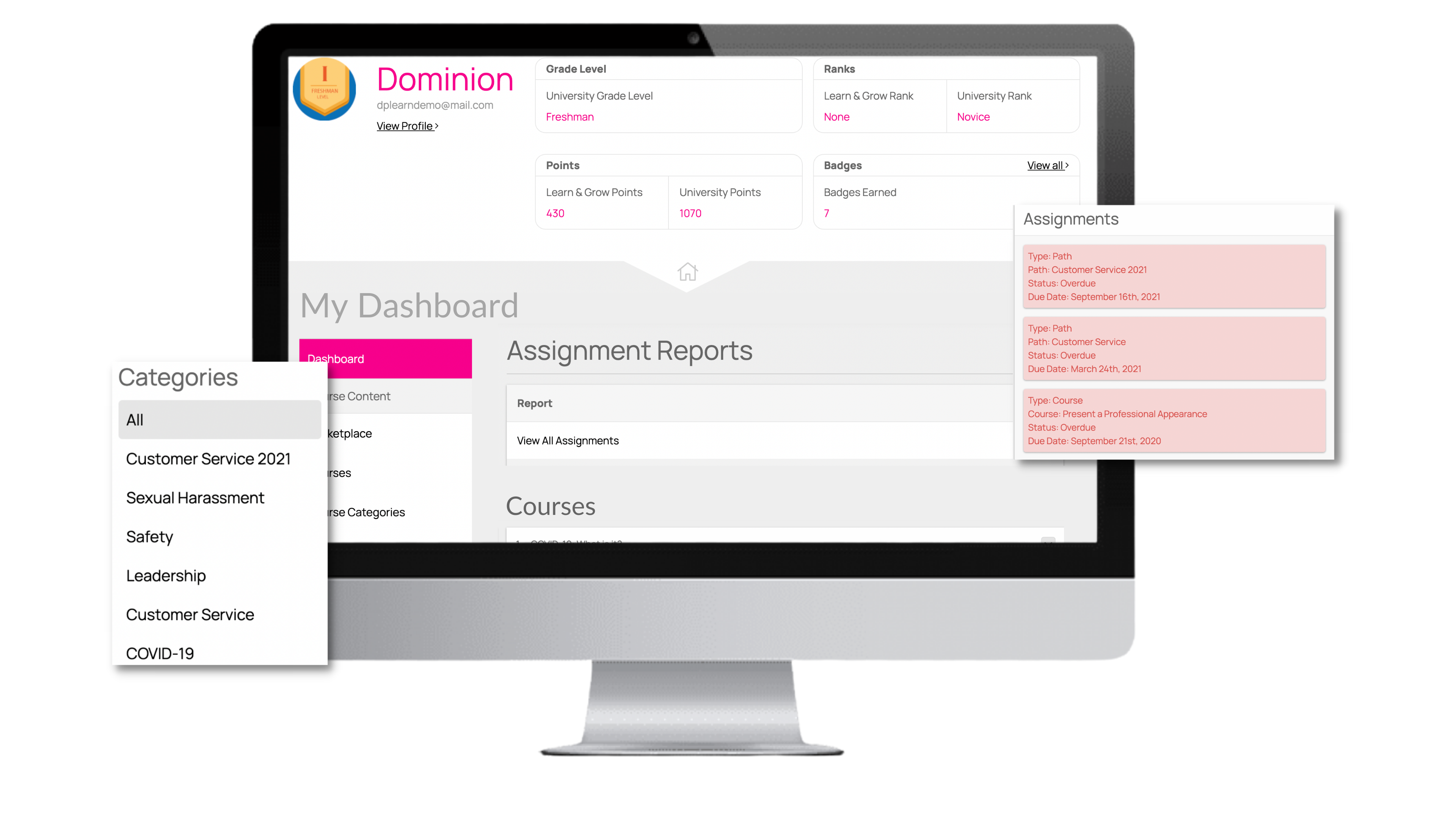 Attain your company's training & development goals. Learn & Grow makes it easy with:

✅ Customizable Learning Paths
✅ Access to Pre-Built Courses
✅ Effective Gamification
✅ Insightful Reporting Tools
✅ Easy Integration with HR Data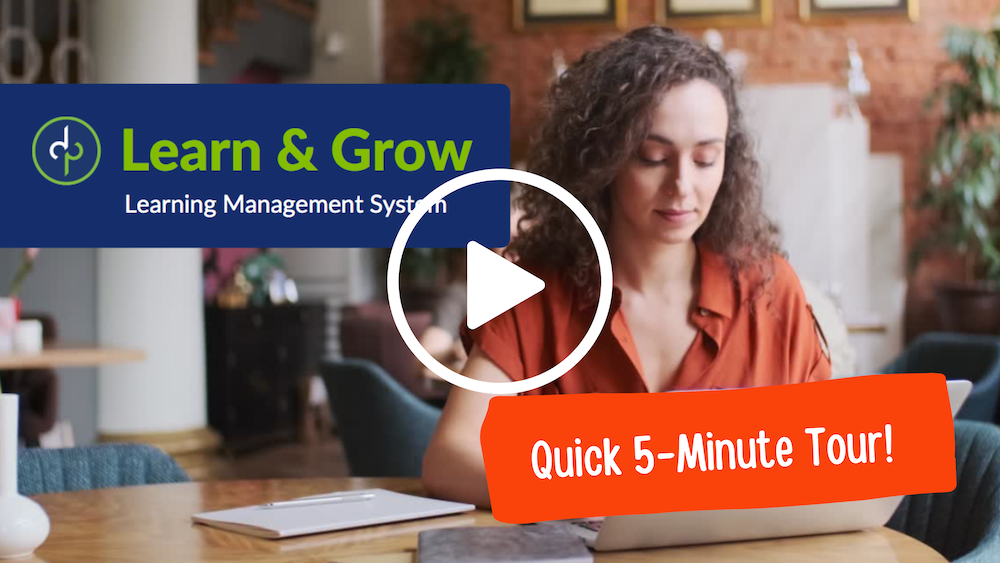 Reporting
Easily measure your success with reports and dashboards.
Custom Content
Upload your own customized content and create your own quizzes and certifications.
Continued Education
Ensure that your employees are up-to-date in courses that are important for their jobs.
Gamification
Uses rewards and recognition to encourage adoption and continued use.
Bite-Sized Content
Visually intuitive interface and content that is easy for employees to consume.
Ready to start building a digital training center for your employees?