DP Discover
DP Discover helps gear your business through product demonstrations, interviews with the best experts in the field, and bringing the benefits you have as a Dominion Payroll client. Check out our DP Discover recordings below!
Unlocking Business Success with Predictive People Analytics
With Predictive People Analytics you'll be able to gain insights, strategize workforce planning, and align talent tactics for future growth.
Learn More »
The Power of Effective Unemployment Costs Management
Discover the power of effective Unemployment Costs Management with SAVIO HR. Save time by leaving the unemployment agency to us and receive seamless reporting and support throughout the entire process.
Learn More »
DP Assist: Exploring the Value of a Dedicated Payroll Administrator
Learn the benefits of DP Assist and how it can help drive your business forward. With one of our dedicated payroll administrators on your team you will experience expertise and accuracy, peace of mind, and time to focus on running your business
Learn More »
Attracting Today's Top Talent
Enjoy a guided tour of our talent management solution, Attract & Hire, and learn the benefits it offers, including increasing collaboration among your hiring team, insight into job data and recruiting efforts, and enhancing your hiring efficiency
Learn More »
Unlocking Retirement Success with DP Grow
Joined by Dennis Tender, DP Grow's Chief Compliance Officer, we learn the importance of retirement planning, the benefits DP Grow has to offer to both employers and employees, and learning more about the SECURE Act 2.0 and RetirePath VA
Learn More »
Tips for Strengthening Your Company's Culture
Learn ways to identify and evaluate your company's culture, leaderships role in cultural strengthening, and steps you can take to improve your workplace's culture.
Learn More »
Protecting Your Business
Join Ryan Tagg in this "Protecting Your Business" webinar to learn about Unemployment Cost Management (UCM) solutions and self-service HR!
Learn More »
Open Enrollment Demo
Open Enrollment Season is coming, and we have the tools for a seamless open enrollment! Join us as we go over our Open Enrollment portal that:
• Supports flexibility for employees to enroll for benefits virtually ANYWHERE and anytime (between the required times)
• Educates your employees about their benefit plans so they are empowered to choose the best plan for them
• Is built by our Benefits Administration team so that you can focus on your business
Learn More »
The Benefit Broker's Workshop
As we know, there are many details that are involved in benefits; compliance, liability risks, and open enrollment. At Dominion Payroll, we have the tools to best support our benefits experts such as:
• Open Enrollment & Employee Self-Service
• ACA Reporting & Filing
• Benefits Integration with COBRA, HSA/FSA, and more
Learn More »
Have you heard about our partners, DP Grow & Reliable Payments? Together, we are the One DP Solution for your payroll, merchant services, and retirement plans & trust funds needs!
Learn More »
• An overview of all Dominion Payroll platforms and services
• How Dominion Payroll supports your business from Hire-to-Retire
Learn More »
New User Interface Introduction & Overview
• Enhanced Mobile Functionality
• New, Easy-to-Use Features for Employees + Managers
• Ability to View and Send Pay Stubs + W2s from Phone and Tablet
Learn More »
Learning Management System: Learn & Grow
• Build your own courses and upload your own content
• Manage and track employee learning with reporting tools
• Gain access to 100+ pre-built courses and video modules
Learn More »
Core Functions of iSolved Beyond Just Payroll
• Review how the platform can make it easy to take care of everyday tasks related to HR, payroll and benefits
• Increase productivity, boosts engagement, and accelerates results.
Learn More »
Benefits Administration Tour
• Explanation of benefit options for you and your employees
• Find resources to make the right decision
• Simplify the enrollment process
Learn More »
The Benefits' Easy Train
• Carrier connections (vs digital forms)
• COBRA Administration
• HSA/HRA/FSA
• Benefits Reconciliation
• Customized Open Enrollment Portals
Learn More »
Share & Perform Tour: Performance Review Edition
• Revise your approach to performance reviews
• Improve your performance review process
Learn More »
How to Build Your own Digital Training Center
with Tracy Clark
Director of Learning & Development, Dominion Payroll
• Discusses the role of Learning & Development at Dominion Payroll
• How she created and designed her courses to help train our new hires
Learn More »
Giving & Volunteering with Kevin Wilson
• Increase employee retention and attract top talent
• Drive employee engagement through community service
• Show commitment to DEI
• Simplify individual giving & set up company matching
Learn More »
Giving & Volunteering with Comfort Zone Camp
with Lynne Hughes
Founder, Comfort Zone Camp
• Discussing benefits Giving & Volunteering will bring to nonprofits like Comfort Zone Camp
Learn More »
Predictive People Analytics
• Deep analytics and predictive modeling to recruit and retain top talent
• Centralize metrics and custom dashboards
• Easily communicate between HR and finance teams on the health of your workforce
Learn More »
Attract & Hire
• Find better candidates
• Reduce time to hire
• Post to hundreds of job boards at once
• Improve applicant experience and increase the applicant pool
• Automate key recruiting and hiring tasks
Learn More »
Expense Management
• Reimburse your employees faster
• Streamline expense reporting to integrate directly with iSolved
• Reduce common reimbursement errors
Learn More »
Developing a Proactive HR Department
with Dr. Shayna Cooke
VP of HR, Dominion Payroll
• From rock-climbing professional to global education director: How Shayna's unique background makes her the perfect fit for DP
• Ultimate cultural goals for Dominion Payroll and our community
• Post-covid work culture: the pros and cons of companies going fully virtual
The New Hire Experience
• Applicant Tracking
• Onboarding
• Benefits Administration
About Ryan Tagg
Ryan Tagg is currently the Senior HCM Manager in Richmond, Virginia and has been with Dominion Payroll for 5 years. He studied at Virginia Commonwealth University.
Have questions for Ryan Tagg? Email Ryan at rtagg@dominionpayroll.com.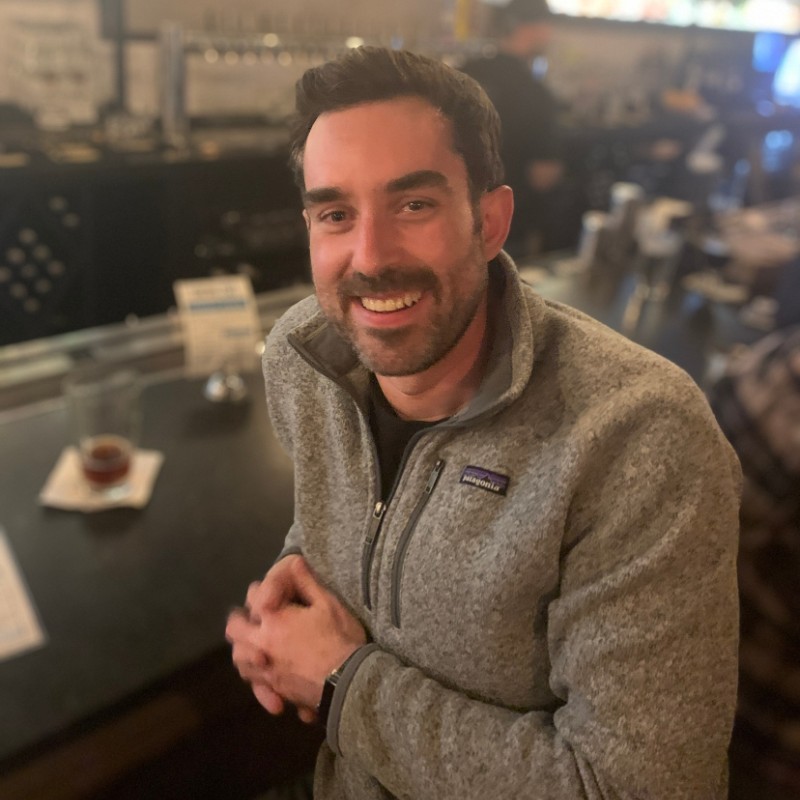 Looking for the next DP Discover?
Check out our upcoming webinar schedule, and register today!